In today's digital landscape, social media platforms have become essential tools for individuals and businesses looking to expand their online presence. TikTok, a viral video-sharing platform, has gained significant traction recently. To maximize TikTok's potential, you must navigate the world of TikTok analytics effectively. This article is here to help you understand and utilize TikTok analytics to their fullest extent. By leveraging this data-driven approach, you can optimize your content creation strategies, identify trending topics, target specific audiences, and ultimately skyrocket your TikTok account's growth.
Unleashing the Power of TikTok Analytics
TikTok analytics offer invaluable insights into your account's performance, allowing you to make informed decisions about your content and audience. By diving into these analytics, you can unlock a world of possibilities for attracting more followers and increasing engagement.
Crafting Engaging Content
By analyzing TikTok analytics, you gain a deep understanding of what content resonates with your audience. You can identify which videos receive the most views, likes, and comments and use this knowledge to create more of what your viewers love. Moreover, you can explore your audience's demographics and tailor your content to their preferences, ensuring you strike a chord with the right people.
Riding the Trending Wave
TikTok analytics help you stay on top of the latest trends and viral challenges. By watching trending topics, hashtags, and sounds, you can seize opportunities to join the conversation and increase your chances of going viral. Leveraging these trends within your content can significantly boost your visibility and attract a broader audience to your profile.
Targeting Your Ideal Audience
Understanding your audience is key to TikTok's success. Through analytics, you can gain insights into your followers' demographics, including age, gender, and location. With this knowledge, you can create content directly appealing to your target audience. By tailoring your videos to their preferences and interests, you can establish a loyal and engaged fan base that will eagerly consume and share your content.
Growing at Lightning Speed
By utilizing TikTok analytics, you can skyrocket your account's growth. With data-driven insights, you can refine your content creation strategies, tap into trending topics, and cater to your ideal audience. With each video, you can track your progress, adjust your approach, and continuously improve your TikTok game. By staying consistent and adapting to the ever-evolving TikTok landscape, you can watch your follower count soar and witness your account reach new heights.
In conclusion, TikTok analytics are a goldmine of information that can fuel your TikTok growth. By effectively understanding and utilizing these analytics, you can optimize your content, ride the wave of trends, target your ideal audience, and experience rapid account growth. So, dive into the world of TikTok analytics, unlock its potential, and watch your TikTok dreams become a reality!
Understanding TikTok Analytics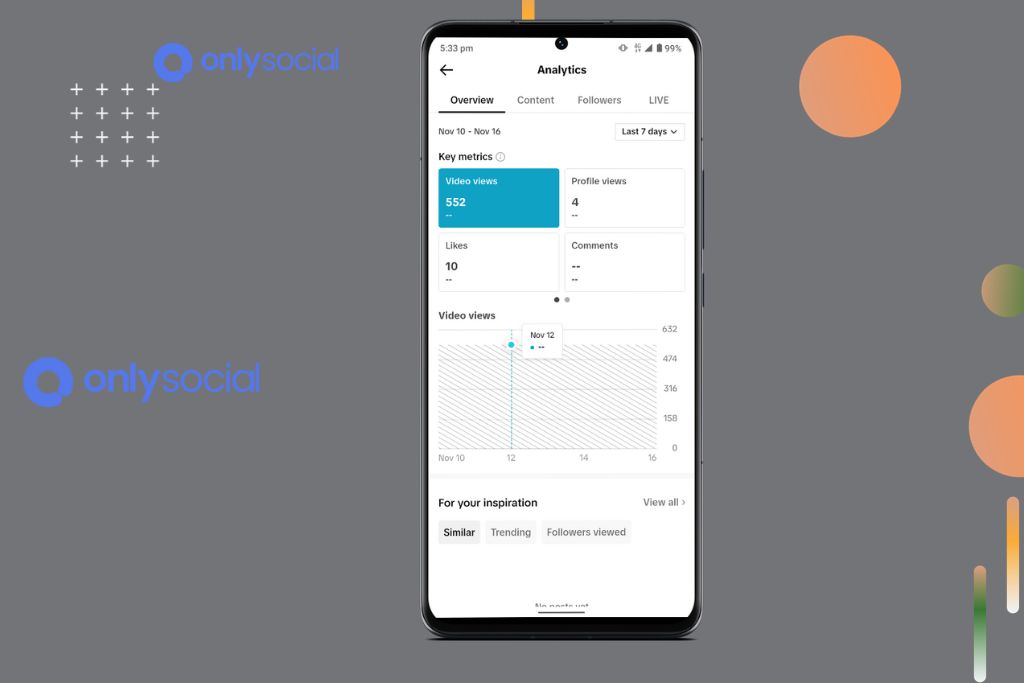 Understanding TikTok analytics involves analyzing key metrics such as engagement rate, follower growth, and video performance to gain insights into the effectiveness of content strategies and identify improvement areas. TikTok algorithms are crucial in determining the reach and visibility of videos on the platform. By understanding these algorithms, content creators can optimize their chances of going viral and increase their account's growth.
One important aspect to consider is measuring viral potential. Virality is a coveted goal on TikTok, as it can significantly boost an account's visibility and attract new followers. To measure viral potential, several factors need to be taken into account. These include the number of views a video receives within a specific time frame, the rate at which those views are generated (known as velocity), and the level of engagement with the video (such as likes, comments, shares).
Furthermore, understanding TikTok algorithms is essential for maximizing reach. When deciding which videos to show on users ' ' For You ' page, the algorithm considers user preferences, interests, past interactions, and trending topics. Creating content that aligns with these factors and incorporating trending hashtags or challenges relevant to your niche can increase your chances of appearing on more users' feeds.
Setting Goals for Account Growth
This discussion will focus on three key points related to account growth:
Defining growth objectives: This involves setting clear and measurable goals that align with the desired outcomes of the account. By establishing specific objectives, individuals can better track their progress and determine whether their efforts lead to the desired growth.
Tracking audience engagement: Understanding how well the content resonates with the target audience is crucial for account growth. By monitoring audience engagement metrics such as likes, comments, shares, and click-through rates, individuals can gain insights into what content is performing well and what areas may need improvement.
Analyzing content performance: By analyzing content performance, individuals can gain insights into what type of content resonates with their audience and drives growth. This analysis can help identify trends, preferences, and strategies that may need to be adjusted to optimize growth.
Individuals can develop effective strategies to achieve their account growth goals by addressing these key points.
Defining Growth Objectives
To effectively utilize TikTok analytics for account growth, it is essential to begin by clearly defining one's growth objectives.
Defining growth objectives involves setting specific and measurable goals that align with the overall strategy of the TikTok account.
It is important to consider short-term and long-term objectives when determining growth strategies. Short-term objectives may include increasing followers, likes, or shares, while long-term objectives could focus on building a strong brand presence or driving traffic to external platforms.
Success in achieving these objectives can be measured by analyzing key metrics provided by TikTok analytics, such as engagement rate, follower growth rate, or video views.
Tracking Audience Engagement
Tracking audience engagement on TikTok requires consistently monitoring and analyzing key metrics like likes, comments, and shares. By tracking these metrics, content creators can gain insights into their audience's behaviour and measure audience retention. Likes indicate the number of users who enjoyed a video, while comments provide feedback and facilitate interaction with the creator. Shares demonstrate that users found the content valuable enough to pass to others in their network. Analyzing these metrics allows creators to understand what types of content resonate with their audience, enabling them to tailor future videos for maximum engagement. To illustrate this process visually:
| Metrics | Description |
| --- | --- |
| Likes | Number of users who enjoyed a video |
| Comments | Feedback and interaction with the creator |
| Shares | Users passing along valuable content |
Analyzing Content Performance
Analyzing content performance involves evaluating key metrics like likes, comments, and shares to gain insights into audience behavior and preferences. Content strategy is an essential component of any social media marketing plan. By analyzing content performance metrics, marketers can identify which types of content resonate most with their target audience and adjust their strategy accordingly.
Performance metrics provide valuable information about the effectiveness of different content formats and topics. For example, high engagement rates on certain posts may indicate that the audience finds them more interesting or relevant. This data can help marketers make informed decisions about the type of content they should focus on creating to maximize engagement and reach.
Furthermore, analyzing content performance allows marketers to track the success of their campaigns over time. They can compare different periods to see trends or patterns in audience engagement. This information helps them refine their strategies and optimize future campaigns for better results.
Analyzing Engagement Metrics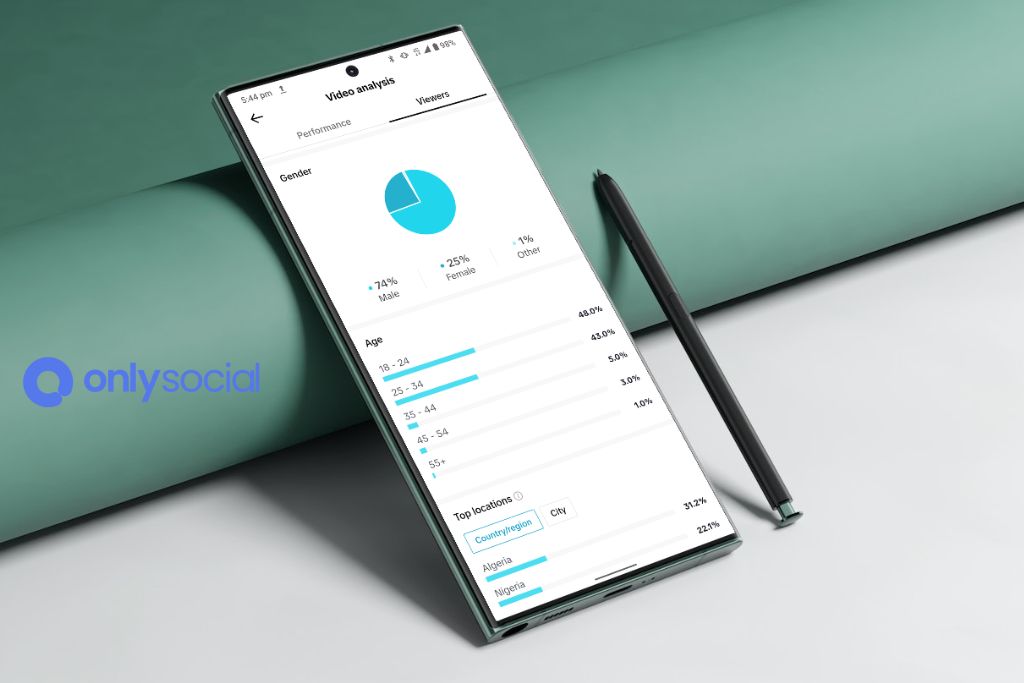 Engagement metrics provide valuable insights into user interaction and interest in a TikTok account. By analyzing user behavior and measuring follower growth, content creators can better understand what resonates with their audience and optimize their strategies to grow their accounts faster.
One important engagement metric is the number of likes a video receives. Likes indicate how well-received and engaging a video is, serving as an indicator of user interest. Comments are another crucial metric that reveals engagement and interaction between content creators and viewers. Additionally, shares demonstrate the viral potential of a video, indicating its ability to reach a wider audience beyond the creator's followers.
To further analyze engagement metrics on TikTok, content creators can use the following table:
| Engagement Metric | Definition | Importance |
| --- | --- | --- |
| Likes | Number of users who liked a video | Indicates user interest and popularity |
| Comments | Number of comments left on a video | Reflects viewer engagement and conversation |
| Shares | Number of times a video was shared | Demonstrates viral potential |
Identifying Trending Content
Identifying trending content involves recognizing patterns and themes that resonate with a wide audience, allowing content creators to capitalize on popular trends and optimize their strategies for maximum visibility. By understanding the preferences and interests of the target audience, content creators can tailor their content to align with these trends, increasing their chances of going viral.
To identify popular trends effectively, here are three key strategies:
Monitoring social media platforms: Keeping an eye on social media platforms such as TikTok, Instagram, Twitter, and YouTube allows content creators to observe what topics or challenges are gaining traction. This helps them stay updated on current trends and incorporate them into their content.
Conducting keyword research: Utilizing tools like Google Trends or TikTok analytics can provide insights into which keywords or hashtags are trending. This data enables content creators to create relevant and engaging content around these keywords.
Engaging with the community: Participating in online communities related to one's niche can offer valuable insights into emerging trends. By interacting with other users and influencers, content creators can better understand what resonates with the audience.
Targeting Your Ideal Audience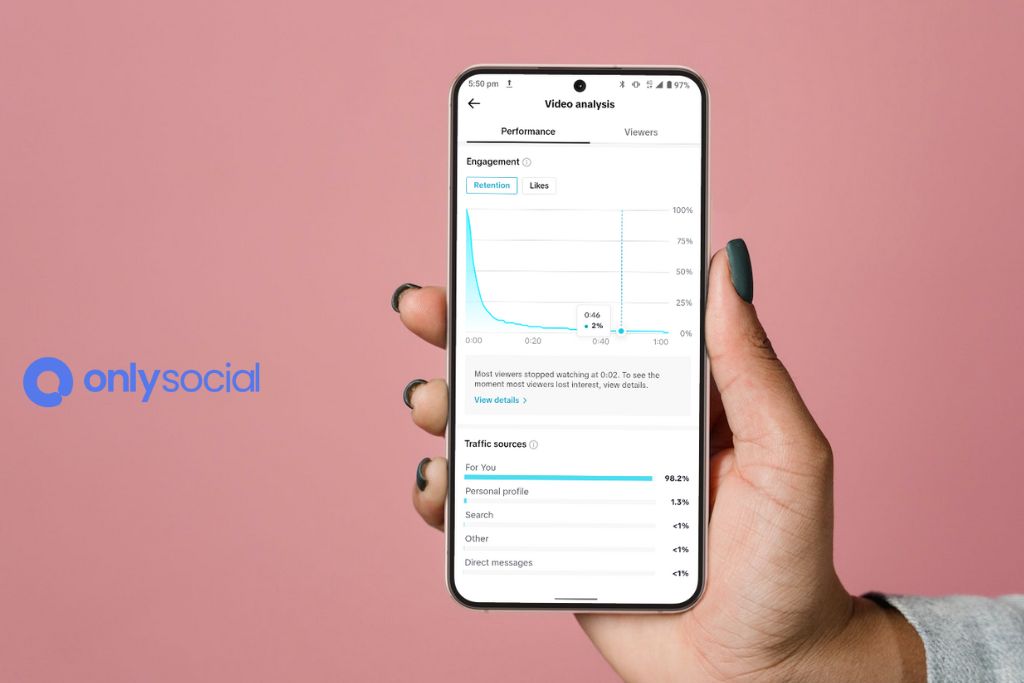 To maximize the growth potential of your TikTok account, it is essential to target your ideal audience effectively. By understanding the demographics and preferences of your target audience, you can tailor your content to resonate with them and attract their attention. This requires implementing targeted strategies and utilizing audience segmentation techniques.
Audience segmentation involves dividing your audience into groups based on shared characteristics such as age, gender, location, interests, or behavior patterns. Through this process, you can identify specific segments most likely to engage with your content. By tailoring your videos to suit the preferences and interests of each segment, you can increase the chances of attracting their attention and building a loyal following.
To help guide this targeting process, consider using a table like the one below:
| Segment | Characteristics | Targeting Strategy |
| --- | --- | --- |
| Age | 18-24 | Trendy challenges |
| Gender | Female | DIY tutorials |
| Location | Urban areas | Street Fashion |
| Interests | Fitness | Workout routines |
| Behavior | Active users | Duet collaborations |
By strategically creating content that aligns with each segment's characteristics and preferences, you can increase engagement rates and attract more genuinely interested followers in your niche. Additionally, leveraging TikTok analytics will allow you to track the performance of different segments over time and make data-driven decisions for further optimization.
Targeting your target audience through effective segmentation strategies is crucial for rapidly growing your TikTok account. By understanding who your viewers are and what they want from you, you can create compelling content that resonates with them and drives organic growth.
Leveraging Hashtags for Visibility
This section focuses on effectively using hashtags to increase visibility and reach on social media platforms.
Hashtags are essential for categorizing content and connecting with a wider audience. Developing hashtag selection strategies that align with your target audience and content theme is important to maximize their impact.
Tracking hashtag performance can provide valuable insights into which hashtags generate the most engagement and reach, allowing for adjustments and optimizations in future campaigns.
Hashtag Selection Strategies
One effective strategy for selecting hashtags on TikTok is to conduct thorough research to identify popular and relevant hashtags within your niche. Hashtag research is crucial in hashtag optimization, allowing content creators to understand their target audience's trending topics and interests. By analyzing the performance of different hashtags using TikTok analytics, creators can determine which ones are more likely to generate higher visibility and engagement for their videos.
The following strategies can be employed when conducting hashtag research:
Analyzing popular videos within your niche and identifying the hashtags they use.
Using keyword tools or online platforms that provide insights into popular hashtags.
Experiment with different variations of hashtags related to your content.
Tracking Hashtag Performance
Content creators can track their performance by analyzing metrics such as visibility and engagement to evaluate the effectiveness of selected hashtags. Measuring campaign success on social media platforms like TikTok is essential for optimizing hashtag usage and maximizing account growth.
Visibility refers to the number of times a hashtag appears in search results or on users' For You pages. Higher visibility indicates greater reach and potential exposure to a broader audience.
Engagement metrics, such as likes, comments, shares, and video views, provide insights into user interaction with the content associated with specific hashtags. By tracking these metrics over time, content creators can identify trends, patterns, and audience preferences that inform future hashtag selection strategies.
Ultimately, monitoring hashtag performance allows for data-driven decision-making that enhances campaign effectiveness and supports overall account growth on TikTok.
Maximizing Hashtag Reach
Maximizing hashtag reach requires a strategic approach that optimizes visibility and engagement metrics to target a wider audience and increase the potential exposure of content associated with specific hashtags.
To effectively maximize hashtag reach, consider the following:
Utilize popular hashtags: Research and identify trending hashtags relevant to your niche. Using popular hashtags increases the likelihood of reaching a larger audience.
Engage with other users: Actively engage with other TikTok users by liking, commenting, and sharing their content. This helps build relationships, attract attention, and potentially gain followers.
Create compelling content: Produce high-quality videos that are engaging, entertaining, or informative. Captivating content encourages viewers to like, share, and comment on your videos, increasing engagement and potentially attracting more followers.
Optimizing Posting Schedule
It is important to analyze your audience's engagement patterns and identify peak times for maximum reach to optimize the posting schedule on TikTok. Posting frequency plays a crucial role in maintaining a consistent presence on the platform and increasing visibility. By understanding when your followers are most active, you can strategically schedule your content to maximize engagement.
One way to determine the best posting times is by utilizing TikTok analytics. This feature provides valuable insights into audience behavior and preferences, allowing you to tailor your posting schedule accordingly. Analyzing metrics such as views, likes, shares, and comments can help identify patterns of high engagement. Additionally, paying attention to specific days of the week or hours of the day where your content receives maximum interaction can further refine your posting strategy.
Content optimization is another important aspect of maximizing reach on TikTok. It involves creating and curating content that resonates with your target audience. Understanding their interests, preferences, and trends within your niche will allow you to create compelling videos that generate higher engagement. Incorporating trending hashtags or participating in popular challenges can also increase the visibility of your posts.
Tracking Progress and Adjusting Strategies
Tracking progress and adjusting strategies is essential in optimizing posting schedules on TikTok to enhance reach and growth. By closely monitoring the performance of your content and analyzing key metrics, you can identify areas for improvement and make necessary adjustments to your strategy. This iterative process allows you to refine your approach over time, ensuring that you are consistently delivering high-quality content that resonates with your target audience.
To effectively track progress and adjust strategies on TikTok, consider implementing the following tactics:
Analyze engagement metrics: Pay attention to metrics such as likes, comments, shares, and views to gauge how well viewers are receiving your content. Identify patterns or trends in engagement levels and use this information to inform future content creation.
Monitor follower growth: Keep an eye on the rate at which your follower count increases. If you notice a decline or stagnation in growth, it may be a sign that your current strategy needs adjustment. Experiment with different types of content or posting frequencies to see what resonates best with your audience.
Test different posting times: Experimenting with various posting times can help you determine when your target audience is most active on TikTok. You can optimize your posting schedule by identifying peak activity periods for maximum visibility and engagement.
BONUS
Supercharge your TikTok growth with OnlySocial's Analytics function. Tracking your social media performance and growth is essential for success. With OnlySocial's centralized Report Center, detailed posting reports, and individual platform reports, you can gain valuable insights to optimize your TikTok strategy. Our user-friendly graphical interface makes it easy to understand and analyze your data. Don't miss out on this opportunity! Sign up for our commitment-free 7-day trial today.
Frequently Asked Questions
How Do I Access Tiktok Analytics for My Account?
To access TikTok analytics for your account, you can navigate to the "Pro Account" settings and select "Analytics." This feature provides insights into video views, follower count, and audience demographics. Understanding these analytics allows users to interpret their TikTok performance effectively.
Can I View Analytics for Individual TikTok Videos?
The ability to view analytics for individual TikTok videos is a useful feature for analyzing video performance and measuring audience retention. This allows content creators to make data-driven decisions to optimize their content strategy.
What Are the Key Metrics to Look for When Analyzing Engagement on TikTok?
When analyzing engagement on TikTok, key metrics include likes, comments, shares, and views. These metrics provide insights into the level of audience interaction and the reach of a video within the platform.
How Can I Identify Trending Content on TikTok?
Identifying popular TikTok trends involves analyzing the content receiving high engagement levels, such as views, likes, and shares. Strategies for creating viral content include utilizing trending hashtags, participating in challenges, and staying current with popular themes.
Are There Any Specific Tips for Leveraging Hashtags Effectively on Tiktok?
Effectively using hashtags is crucial for leveraging TikTok's algorithm and increasing visibility. Incorporating popular hashtags, participating in TikTok hashtag challenges, and utilizing trending topics can enhance engagement and facilitate account growth.